Welcome! This is the online home of the Geotechnical And Geoenvironmental Engineering Laboratory (GAGEL)!
Our Lab is engaged in research in the following broad areas: (1) Environmental Pollution: Assessment, Control, and Remediation; (2) Solid and Hazardous Waste Management: Characterization, Recycling, Reuse, and Landfills; (3) Geotechnical Engineering: Site Investigations, Foundations, and Earth Structures; and (4) Sustainability & Resiliency: Life Cycle Assessment, Sustainability Analytics, Sustainability Assessment & Design, and Resiliency Framework & Design.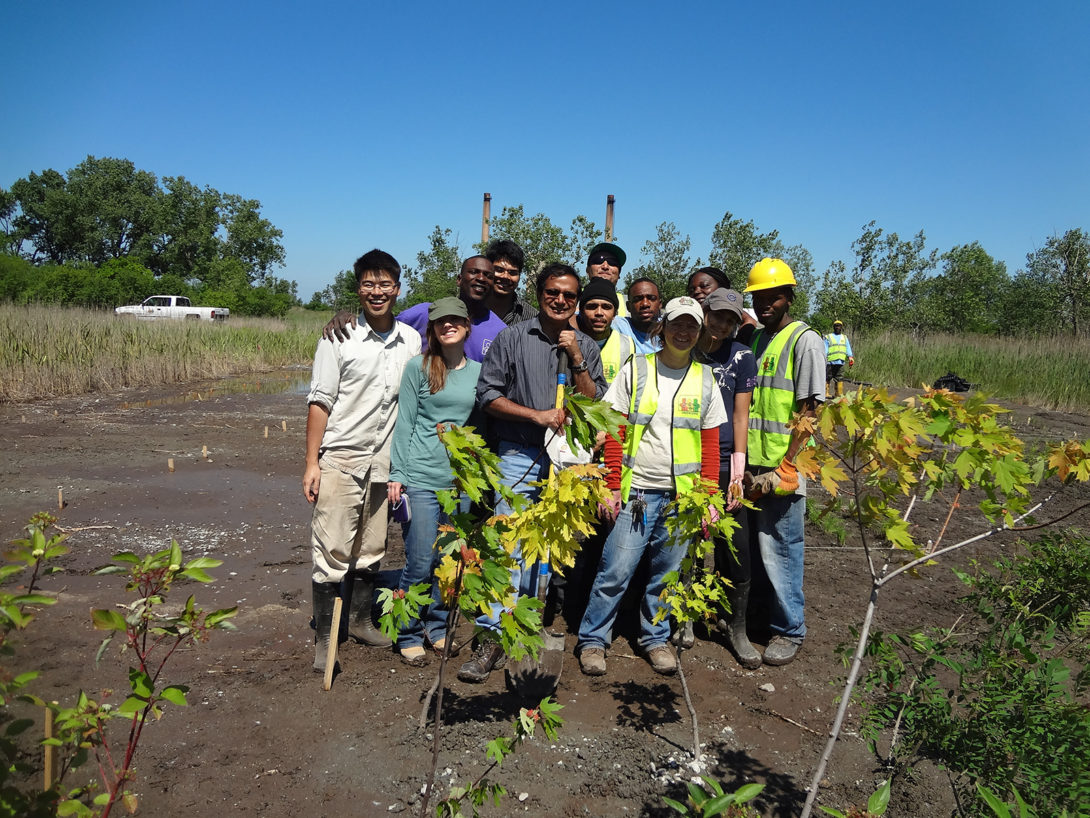 Many projects are in progress, with a focus on:
Geotechnical Investigations and Infrastructure
Sustainable Waste Management
Characterization and Beneficial Reuse of Waste/Recycled Materials
Waste Containment, including Vertical Barriers, Bioreactor Landfills and Biocovers
Fate, Transport and Risk of Contaminant Mixtures
Biogeochemistry
Soil, Sediment, Groundwater and Stormwater Remediation
Environmental Nanotechnology
Integrated Electrochemical and Electrokinetic Remediation
Integrated Biotechnologies
Climate Change and Resiliency Framework
Life Cycle Assessment and Sustainable Geoengineering
Green and Sustainable Remediation
Climate Impacts and Resilient Design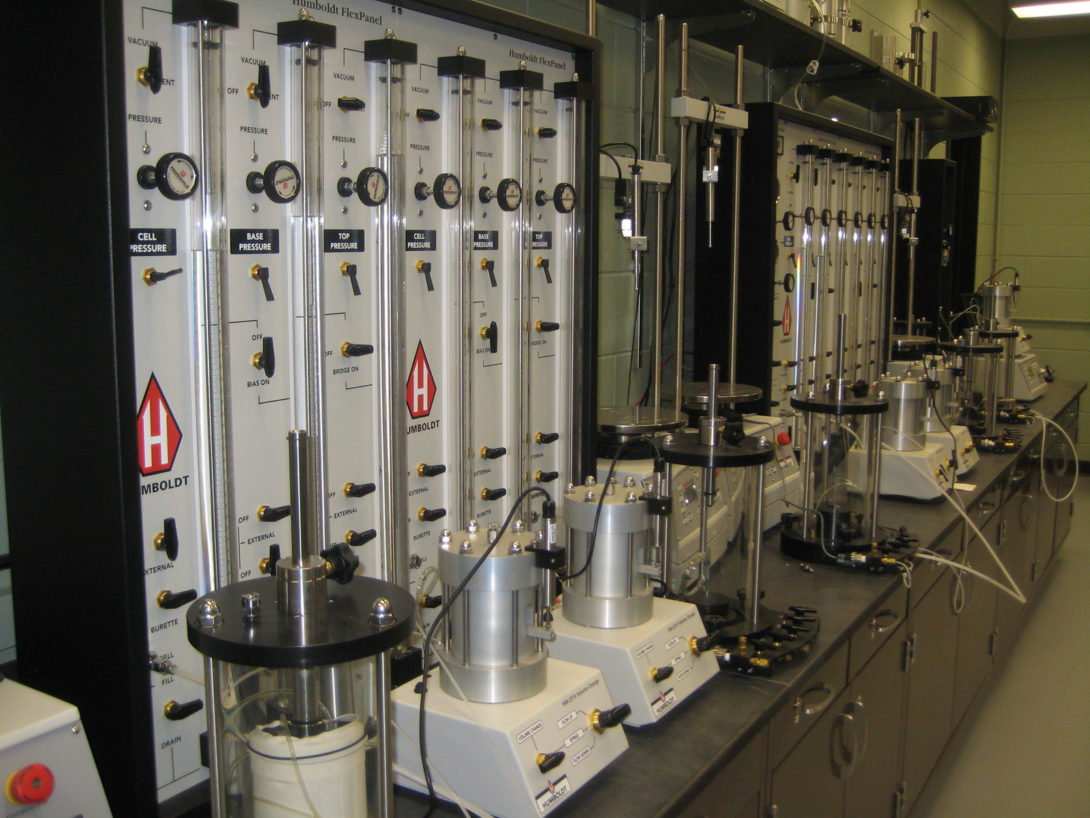 For over 25 years, our Lab has been focused on addressing the emerging challenges in the development of sustainable and resilient civil infrastructure and safeguarding the earth and environment, by integrating the knowledge from emerging areas of sustainability, resiliency, infrastructure, water, energy and environment. We have continually demonstrated a high level of technical excellence and quality in research through the development of innovative and pragmatic approaches that have been widely recognized and adopted for use. Being in Chicago, we are uniquely positioned to recognize the importance and pursue research on urban infrastructure and environmental protection.
Our research has been supported by several major grants received from the US National Science Foundation (NSF) and the US Environmental Protection Agency (EPA) to address some of the new and emerging issues such as infrastructure rehabilitation, waste management and environmental remediation. Our research has helped develop recommendations for the use of recycled waste as construction materials, design and operation of sustainable geosystems such as bioreactor landfills and landfill covers, and selection and implementation of green and sustainable site remediation technologies for contaminated sites. For example, under the project funded by the USEPA, we have developed green stormwater infrastructure (consisting of underground reactive permeable filter system) at Rainbow Beach in Chicago to address the problem of urban stormwater runoff containing mixed pollutants. Under the project funded by the NSF, we have developed a biochar-based biocover cover system that can mitigate fugitive emissions, especially methane emissions at municipal solid waste landfills. Similarly, under another project funded by the NSF, we have assessed the overall performance of bioreactor landfills based on long-term field monitoring and mathematical modeling studies that consider design and optimization of different leachate recirculation systems, and predict undergoing coupled thermo-hydro-bio-mechanical interactions.
We have state-of-the-art facilities and skilled personnel to conduct laboratory investigations, field survey, and mathematical modeling/simulations. Please explore this website and contact us if you have any questions or need any additional information.
Krishna R. Reddy, PhD, PE, DGE, BCEE, FASCE, ENV SP
Professor and Lab Director