Director
Krishna R. Reddy, PhD, PE, DGE, BCEE, FASCE, ENV SP Heading link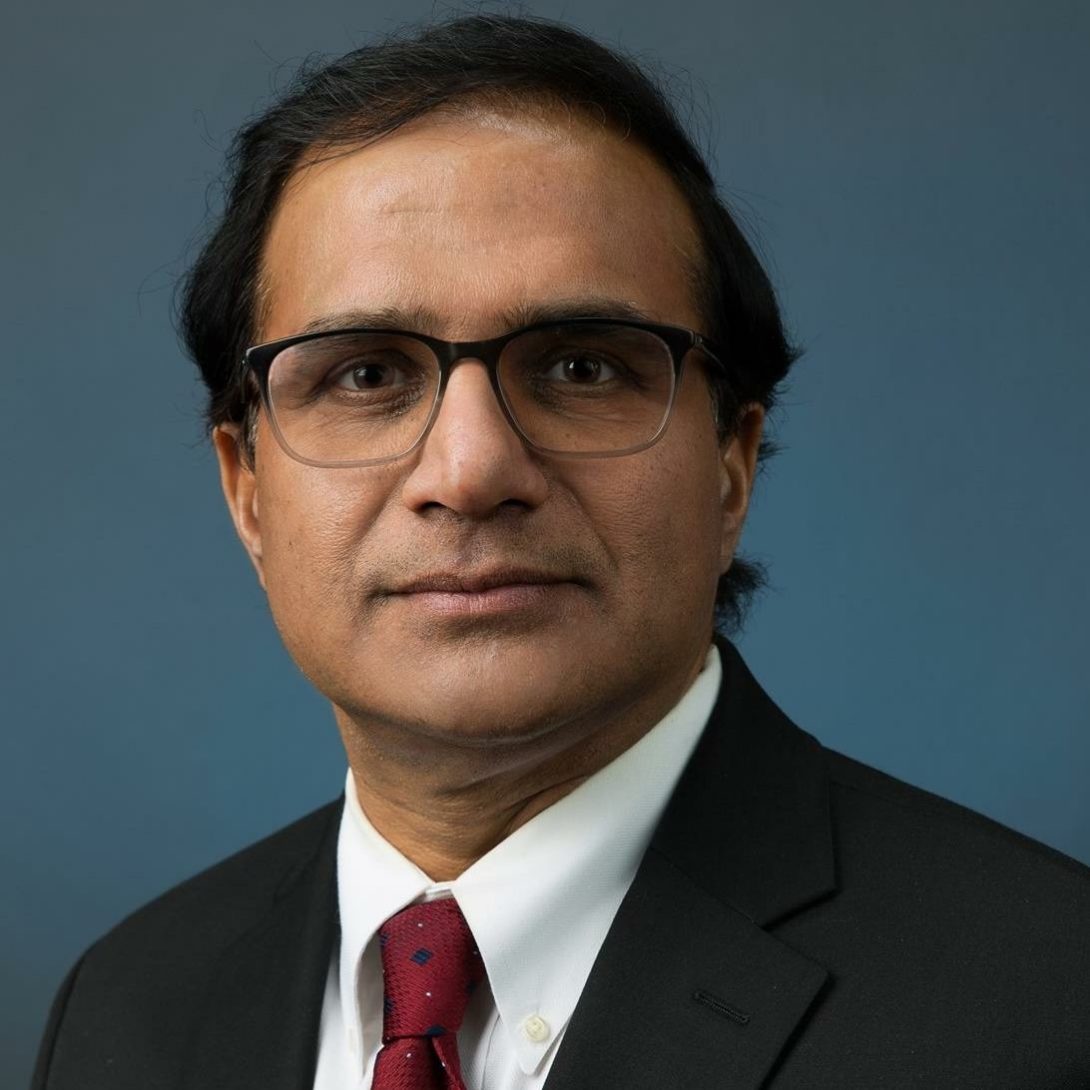 University Scholar, Distinguished Researcher, and Professor of Civil & Environmental Engineering
Phone: (312)996-4755
Fax: (312)996-2426
E-Mail: kreddy@uic.edu
Ph.D., Civil Engineering, Illinois Institute of Technology, Chicago, 1990 (GPA: 4.0/4.0)
M.S., Civil Engineering, Indian Institute of Technology, Roorkee, India, 1985 (University First, Gold Medal)
B.S., Civil Engineering, Osmania University, India, 1983 (University First, Gold Medal)
Dr. Krishna R. Reddy is University Scholar, Distinguished Researcher, and Professor of Civil and Environmental Engineering, the Director of both Sustainable Engineering Research Laboratory (SERL) and the Geotechnical and Geoenvironmental Engineering Laboratory (GAGEL) in the Department of Civil, Materials, and Environmental Engineering (CME) at the University of Illinois at Chicago (UIC). Dr. Reddy received PhD in Civil Engineering from the Illinois Institute of Technology, Chicago. He received gold medals for being first in both BS (Civil Engineering) at Osmania University, India, and MS (Civil Engineering) at the Indian Institute of Technology Roorkee.
Dr. Reddy has over 28 years of research, teaching, and consulting experience within the broad fields of civil, geotechnical, materials, environmental, and sustainable/resilient engineering, addressing the nexus among sustainability, resiliency, infrastructure, water, energy, and the environment. His research expertise includes: (1) environmental remediation of soils, sediments, groundwater, and stormwater; (2) solid and hazardous waste management, waste containment, and landfill engineering; (3) characterization and engineering applications of waste/recycled materials; (4) life cycle assessment and sustainable & resilient engineering; and (5) geotechnical engineering. His research is funded by the U.S. National Science Foundation, the U.S. Environmental Protection Agency, several prominent state and local government agencies, and industries. His research includes laboratory studies, field experiments, and computer modeling, ultimately leading to fundamental advances and practical solutions to the real-world problems.
Dr. Reddy is the author of four major books: (1) Geoenvironmental Engineering: Site Remediation, Waste Containment, and Emerging Waste Management Technologies, (2) Sustainable Engineering: Drivers, Metrics, Tools, and Applications, (3) Sustainable Remediation of Contaminated Sites, and (4) Electrochemical Remediation Technologies for Polluted Soils, Sediments and Groundwater. He is also author of 282 journal papers, 32 edited books/conference proceedings, 25 book chapters, and 231 full conference papers (with h-index of 70 with over 16,000 citations). Dr. Reddy has given 278 invited presentations in the USA and 21 other countries (Argentina, Brazil, Canada, China, Colombia, France, Germany, Greece, Hong Kong, India, Italy, Japan, Kuwait, Macedonia, Mexico, Spain, Sri Lanka, South Korea, Turkey, Thailand, and U.K.).
Dr. Reddy has served or currently serves as an Associate Editor or Editorial Board Member of over 10 different journals, including ASCE Journal of Geotechnical and Geoenvironmental Engineering, ASTM Geotechnical Testing Journal, ASCE Journal of Hazardous, Toxic and Radioactive Waste, Journal of Hazardous Materials, among others. He has also served on various professional committees, including the Geoenvironmental Engineering Committee and Technical Coordinating Council of Geo-Institute (GI) of the American Society of Civil Engineers (ASCE) and the Environmental Geotechnics Committee of International Society of Soil Mechanics and Geotechnical Engineering (ISSMGE).
Dr. Reddy has received several awards for excellence in research and teaching, including ASCE    Wesley W. Horner Award, ASTM Hogentogler Award, UIC Distinguished Researcher Award, University of Illinois Scholar Award, and University of Illinois Award for Excellence in Teaching. He is a Fellow of the American Society of Civil Engineers (FASCE), a Diplomate of Geotechnical Engineering (DGE), and a Board Certified Environmental Engineer (BCEE). He is also a registered Professional Civil Engineer (PE) and an EnvisionTM Sustainability Professional (ENV SP).